by Bethan Moorcraft of Insurance Business Can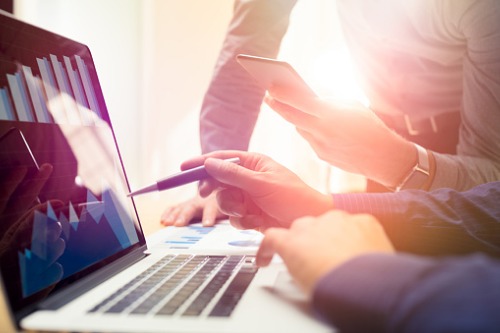 ada, June 5th, 2019
Innovation is now a top business priority for insurance firms across Canada. Companies are looking for a leg up in the digital era and they're finding answers in the up and coming insurtech ecosystem. Insurtech investment in Canada has gone beyond the hype stage towards a more sustainable approach based on partnership between incumbent insurers and insurtechs.
Partnerships don't always come easily, especially when you're merging the old and the new. New partners often face impediments during integration in the form of technological and cultural logjams – but there are ways to break the logjams, according to an expert panel at InsurTech North 2019.
"Logjams are a massive problem within all large organizations," said Ryan Spinner, head of innovation and disruptive partnerships, Aviva Canada. "In my opinion, a logjam is just an excuse. It's an excuse to not do something. My view is, logjams don't happen if there's a real win-win deal on the table, as opposed to somebody picking up a new technology or a new toy and saying: 'I want to implement this'."
Successful partnerships between incumbent insurers and insurtech start-ups require strategic vision, according to Spinner. When Aviva Canada embarked on its innovation drive, the first few years were more about picking concepts and themes, whereas now the insurance giant is making more of a strategic and focused play, sourcing new vendors for specific problems and looking for partners outside of the traditional channels. The firm is "trying to bust through barriers by creating an ecosystem around new opportunities," Spinner added.
"At SSQ it has been a real learning experience in terms of working with insurtechs and all of the start-up players that are growing out of specific market opportunities," commented Louis Regimbal, vice president, strategy and innovation, SSQ Insurance. "Initially, you're kind of curious, you're meeting with people, and you're not quite sure what they've got to offer.
"Ultimately what we were able to do is, based on our strategy and our intent, create some filters and say: 'We're looking to solve specific problems.' I turn down way more meetings than I accept, and that's simply because we have a strategy and we're looking at these opportunities through a filter."
Once an incumbent insurer has identified an insurtech company or another start-up they want to partner with, there's still a long process to go through before a contract is signed and a meaningful relationship is established. Just getting a contract out from a large insurance firm can take several months, even if all parties agree on the terms. That's just one of the realities of being an organization of a certain size, Regimbal added.
One thing that can speed up the process is a good cultural fit. If everyone at the incumbent organization is engaged with the need for innovation and the benefits of the point solution that the insurtech is offering, then companies are generally able to move faster.
Both parties have to be realistic in their contractual demands. As Spinner pointed out: "You can't ask a start-up that has maybe six or 12 months of financial capital or runway to go through a 12-month due diligence process. Unfortunately, that's not going to be a win-win contract for all parties. That's something you have to be very mindful of – and I don't think this is an insurance issue. I think this is a big corporation issue, and it will always be a big corporation issue.
"As big companies start to pivot their companies and adopt innovation – and insurance companies are very good at pivoting (we've been around for 330-years, so we're good at pivoting our companies) – logjams are just one of the challenges that complicate our opportunity to pivot."
Original article: https://www.insurancebusinessmag.com/ca/news/digital-age/breaking-technological-and-cultural-logjams-169157.aspx