by Bethan Moorcraft of Insurance Business Canada, May 27, 2019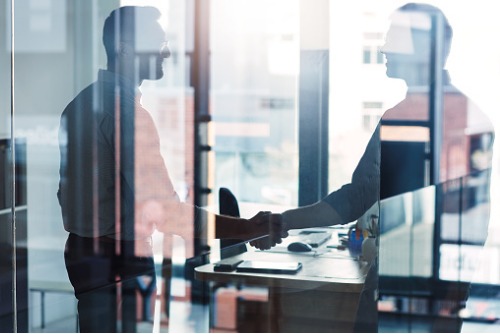 The insurtech tide is rising. Innovation has reached such heights in Canada that incumbent or legacy insurers can no longer swim against the tide and survive. Now, the onus lies with insurance companies in Canada to surf the insurtech riptide and build partnerships and alliances in order to bring innovation to Canadian consumers.
'Surfing the insurtech riptide' was the theme of the Insurtech North 2019 conference, held last week in Toronto. Emcee Guy Fraker, chief innovation officer at Insurance Thought Leadership, said the theme represents the wave of insurance and risk-focused start-ups emerging in North America, as well as the budding partnerships they're starting to build with incumbent insurance firms.
"One aspect about all of this that I think is so important – and I realize this starts to sound a little bit corny – is that at the core of the insurance industry is this unique ability to enable," said Fraker. "We can enable people to own things because they'll have the ability to recover from a loss. We can enable families with succession planning and life planning. We can enable entire economies by providing a vital system of cashflow through an unintended consequence where we have to help with a clean-up."
According to Fraker, the mission to enable also lies at the core of innovation. Therefore, insurance and innovation together in partnership present very promising enablement prospects.
"You can finish the sentence any way you would like … innovation enabling new technology; innovation enabling imagination and creativity," he noted. "The question of whether we can build something has never been easier to answer. Now the questions of: 'Should we build?' and 'What's it going to take?' are the details we need to think about."
Canadian insurers and brokers are certainly engaging with these themes. Many are already partnering with insurtech firms to introduce operational efficiencies to their businesses. Others, like The Co-operators, have established investment funds to support research and development and to build insurtech partnerships. There's an awful lot of activity in this space.
"This alignment of the insurance industry with innovation and its core mission to enable is totally transformative. Honestly, it's transforming entire nation states and entire lifestyles," Fraker commented. "To see [the insurance industry and the insurtech ecosystem] come together in less of a disruptive way at this point than a lot of people thought it was going to be is just tremendous. There's never been a better time to be involved in the insurance industry.
Original article: https://bit.ly/2wzaP2Z