2021 Agenda
Thursday

,

April 22, 2021
8:45 AM
InsurTech: Where We Are and Where We Are Going
Leading participants in InsurTech in Canada and around the world will discuss the evolution and growth of InsurTech from the perspectives of a Canadian life and health insurer with global operations, a Canadian start-up in InsurTech and a global insurance accelerator that fosters innovation in the insurance sector. Learn what these participants are doing in InsurTech in Canada and around the globe. Consider what is happening in disruptive InsurTech technologies and collaboration. Be inspired by their thoughts on opportunities and the future of InsurTech. Hear their insights for start-ups looking for funding.
9:45 AM
Break/Private Meeting Time
10:00 AM
Facilitating Innovation Through Principles-Based Regulation - A Conversation
Join Tim Bzowey and Jordan Solway as they discuss FSRA's shift to principles-based regulation, what it means for the future of innovation in insurance, and how the FSRA team is creating a regulatory environment that will make it easier to do business in Ontario and facilitate consumer choice. Tim and Jordan will also break down FSRA's early achievements and what's ahead in FSRA's pursuit of regulatory excellence.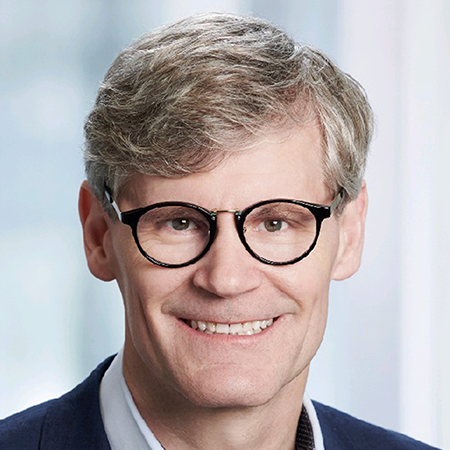 Panelist
EVP, Auto/Insurance Products, Financial Services Regulatory Authority of Ontario
10:30 AM
Break/Private Meeting Time
10:45 AM
Deconstructing Key Issues Across the Ecosystem
Led by several facilitators, this interactive session is an opportunity for delegates to deconstruct one of four challenges facing the insurtech community and collaborate for solutions that will ultimately provide greater communal success. Each of the four groups will work with a set of facilitators and conclude with brief presentations from each group back to the room. 10:45-11:00 - Introduction 11:00-11:45 - Breakouts (Capital, Startups, Incumbent & Regulatory/Gov) 11:45-12:15 - Presentations
12:15 PM
Break/Private Meeting Time
1:15 PM
Augmented Intelligence and AI: Moving to a New Age Working with Technology
While we are still quite far from applications of 'autonomous intelligence' in the market, where machines can make complex human-like decisions and execute on them without intervention, there has been significant evolution beyond the use of 'assisted intelligence' in the form of task-based automation and simple chatbots. One thing is clear - we have now entered what is called the "Age of With," where organizations are harnessing the power of augmenting – not replacing - human intelligence to identify unique advantages through the application of analytics and AI to enhance human productivity and ingenuity. Think humans with machines, data with actions, actuaries with data science. The results of these investments are insights that become smartly automated, insights that become action-oriented, and relevant information getting into the right hands at the right moment. This is what we mean when we talk about augmented intelligence. Join Mukul Ahuja, Partner and FSI Leader, Omnia AI at Deloitte, as he moderates a thought-provoking panel discussion with industry leaders across P&C, L&H and insurtech(s) exploring the emergent view in the "Age of With".
2:00 PM
Break/Private Meeting Time
2:30 PM
Wolf Pack Startup Pitch Competition
Qualifying Life/Health and P&C insurtechs perfect their pitch and take on InsurTech North's Wolf Pack in this year's pitch competition. The Wolf Pack will put the startups through their paces and draw out the best. See which startup shows they are strong enough to run with the pack, and maybe even lead the industry forward!
Friday

,

April 23, 2021
8:30 AM
Key Touchpoints in the Customer Journey
Key touchpoints in a customer journey are critical moments when a customer interacts with parts of your business and its offerings e.g. your product, service or brand. This can occur before, during and after the experience of a product or service. The touchpoints in the journey include those directly managed by your organization as well as those influenced outside the organization. Find out more on industry leaders' innovative approaches and solutions to deliver enriched customer experience at these precious moments on the customer journey map.
9:15 AM
Break/Private Meeting Time
9:30 AM
Concurrent A: Claims, The 800 Pound Gorilla - Ripe for Tech
As anyone involved in the P&C sector knows, the claim function is the proverbial 800lb gorilla given its outsized impact on the overall performance of carriers. As distribution through digital platforms continues to heat up, a strong claim experience will be key in driving customer value and inspiring brand loyalty. Efficiencies in the claim function can also improve the overall performance of insurance companies. Our esteemed panel will discuss the current claims tech landscape, innovations that are here and those that are on the horizon for the auto, homeowner and commercial sectors of the market.
9:30 AM
Concurrent B: Connected Health - It's More Than Steps
One bright spot in 2020 was the coming together of many individuals to support others in times of need, including corporations evolving to include a "We Care" element of support for both employees and customers. At the same time, the adoption of digital tools to support health and wellbeing accelerated into the mainstream. These changes are here to stay and, when combined, create an opportunity for corporations to step forward with a "We Care" strategy that goes beyond PR statements. Connected Health is the opportunity to bring holistic health and wellbeing solutions to your customers and employees in an individualized and personalized way. Connected Health is much more than steps, physical activity, and health questionnaires! To learn more about the Connect Health strategy, a truly holistic approach to health & wellbeing, and delivering on the "We Care" promise, hear from leading experts from an Insurer, Reinsurer, and Technology provider.
10:15 AM
Break/Private Meeting Time
10:45 AM
Concurrent A: Are You Ready for Open Banking?
Open Banking is quickly moving ahead in Canada in a uniquely Canadian hybrid model where regulators will set the rules and industry will implement what is needed. If you aren't familiar with Open Banking and not sure why it's a topic at this event, it's a global movement that is implemented in the UK, Europe, Australia, Brazil and the US, and is predicted to be coming to Canada in the next 12 months. It will require banks to share financial data, that a consumer or small business requests to be shared, with an accredited third party. That could be an InsurTech, FinTech or a software company or tech giant. The insurance market in Canada should see this as a major opportunity for growth and product innovation, and an indication of what is coming to your industry when it shifts beyond banking, to all areas of finance. This session will discuss how innovators could start thinking about those opportunities.
10:45 AM
Concurrent B: Insuring the Future of Mobility
As ridesharing, carsharing, and autonomous vehicles increasingly replace traditional models of automotive transportation, insurers must rethink their role in the mobility ecosystem and their relationship to drivers, owners, and vehicles. Join us for a practical exploration of the customer behaviours, products, channels and stakeholders shaping the new mobility ecosystem and its implications for the insurance industry.
11:30 AM
Break/Private Meeting Time
11:45 AM
Update from The Digital Insurer
Join Hugh Terry, founder of The Digital Insurer, for an update from his unique perspective. Topics he will touch on include: - Trends accelerating digital transformation - TDI's InsurTech Directory and Maps and analysis - Demand and need to accelerate digital culture and reskill using L&D on digital insurance
12:05 PM
A Candid Conversation on Co-Creation - How to Win By Working Together
Co-creation is at the centre of innovation. To succeed, incumbents and startups will have to partner with each other to solve problems faster and at scale more than they could individually. While tons of opportunity exists and the collaborations can be fruitful, the journey to partnership can be full of pitfalls, fears and unknowns. In this session, we will start with a "skit" that showcases a typical interaction between a large company and startup, followed by a fireside chat between Apollo Insurance (the startup) and Berkley Canada (the incumbent) to discuss their real-life successful partnership and how others can learn from both their wins and challenges.
5:00 PM
InsurTech North concludes